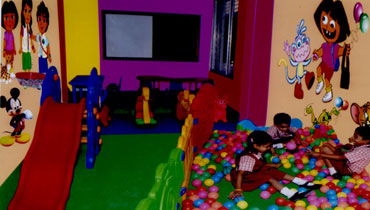 Smart Board Teaching & Activity Based Learning With A/C Class Room.
Smart Class Room from Play Way Kinder Kids to 5th Std.
Academic Project Based Learning.
Limited Number of Students in Spacious Class Room 1: 20.
Handwriting, Computer Class, Arts & crafts & Hindi.
Laboratory teaching methods for English, Maths, Science, Social and Computer.